This is the first in a series of humorous Chihuahua greeting cards. All cards inspired by me, Lucy the Chi. I hope you enjoy it and feel free to buy a dozen or more.
I'm a working girl and must support my habits of eating and playing.
Please leave your comments and suggestions. Thanks.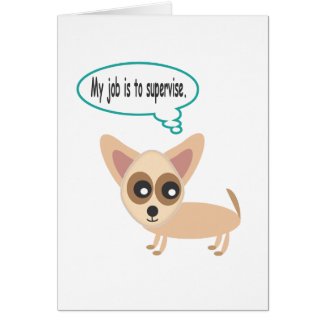 Chihuahua Supervisor
by
chuckjuices
make your own greeting card
on zazzle